WHAT IS ORTHODONTIC (Brace) TREATMENT
Orthodontic treatment is used for the purpose of correcting and reinstating aesthetic flaws due to crowding in the mouth. Orthodontic treatments known as "Brace Treatment" can be applied in these situations.
This is important for the need of visual aesthetic of the teeth as well as dental health and eating, drinking and oral hygiene habits. Also, since an aesthetic smile will make you happier, it will comfort you psychologically.
WHAT ARE THE REASONS BEHIND ORTHODONTIC PROBLEMS?
Loss of primary teeth due to carries or traumatic impacts (crashes, breaking...) at early age.
Bad habit factor: (i.e. thumb sucking)
Respiratory tract problems
Genetic factors: (hereditary dental structure of the family)
HOW IS ORTHODONTIC TREATMENT MADE?
Treatments with removable appliances
It is the type of treatment made in early ages, generally on adolescents, which involves appliances that can be worn and removed by the patient and is used during specific time periods in a day. It can be used in retention and in preventive treatments. The patient's cooperation, proper maintenance and regular checks are crucial for such treatment.
It is the form of treatment, which can only be applied by the doctor. Materials called brackets installed with proper wiring are glued over the teeth. These may be metal or porcelain (aesthetic) brackets. In this way the teeth can be forced to move in the desired manner. Also, LINGUAL TREATMENTS in which the braces are glued on the inner surface of the teeth rather than the outer surface are also among such fixed treatments. Although they look more aesthetic, their applicability is rather limited.
Treatments which can be made by extra-oral devices
It is a way of applying force on the teeth with the help of maxillofacial bones in adolescent children presenting with skeletal problems. This treatment may find application especially in prominent overbites and underbites. In this treatment, age is an important factor.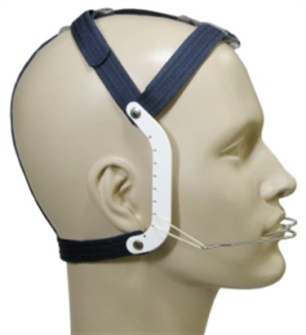 Orthognathic surgical treatments
These are the treatments that can be applied in the presence of skeletal or congenital problems or conditions occurring after trauma. They require an orthodontic treatment followed by a surgical phase.
WHAT IF IT REVERTS BACK AFTER REMOVAL OF BRACES?
Your teeth, after removal of braces or other equipment used for your orthodontic treatment are in a tendency to revert back to their original position and retention treatment is recommended to prevent this. The type of the appliance and the duration of your retention treatment should be determined by your doctor according to your age and the type of dental movements achieved in your treatment.
Your doctor determines the most suitable retention appliance for you and applies it as soon as your brackets are removed. Next to not exerting any force on the teeth, these appliances do not also cause any aesthetic problems. Retention treatment is not an active treatment but if the patients endure, they can have teeth with healthy smiles for life.
Please use our contact info to get an appointment from our clinics in Ankara, İstanbul or Antalya. In order to get detailed information on prices applicable to orthodontic treatments, you need to be examined at our clinics. You will be informed about the treatment chosen in accordance with your teeth structure and its price after detailed examination. As of 2017, our clinics are constantly renewing themselves in the application of new developments and methods in Orthodontic bracket treatment.
Is there any injection in orthodontic brace treatment?
No injection is applied in orthodontic brace treatment so, if you are afraid of injections, you can immediately start orthodontic brace treatment without hesitation.