Gülüş Tasarımı tamamen kişiye özel bir uygulamadır.
After the eyes, teeth present one of the primary areas on the face to catches attention. If you are not happy with your smile on the mirror, you should try smile design. Your smile gives clues about your age, mood and even your character.
Color of your teeth can make you look tired or dynamic; form of your teeth can make you appear more feminine or masculine; size of your teeth can make you look much younger or older. For this reason, when designing your smile, a lot of criteria are to be taken into consideration.
Dijital Gülüş Tasarımı Nasıl Yapılır?
Smile design starts with taking pictures of the patient's face from different angles. These photographs then get analyzed and based on the age, face shape, skin and eye color, lip shape, smile line and gum visibility (pink aesthetics) the personal smile is designed. Work done on the tooth model of the patient is transferred to the mouth and the approximate result which the patient will have after the treatment is shown to the patient. After making necessary changes according to the patient's desires, the same design is created from porcelain and the patient achieves his/her new perfect smile.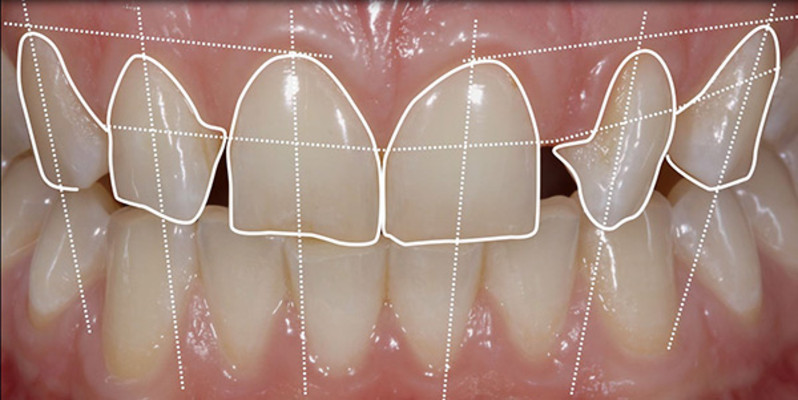 Smile design can also be made digitally. High-resolution photographs obtained are transferred to the electronic medium. Using several Digital Smile Design softwares, various smile designs can be shown to the patient. Thus, while evaluating different teeth forms and colors, the patient can chose the most appropriate option.
Smile design can be done along with bleaching, bonding, composite laminate, porcelain laminate or zirconium reinforced porcelain coating. The best treatment for you will be suggested by your dentist.